We have great facilities for your community group, family celebrations, courses, or gatherings. Contact us to view the facilities and arrange a viewing. All facilities have heating and lighting. We have car parks on site. St Paul's is also close to several major bus routes (Orbiter, Routes 1, 28, 125). We have restaurants and shops nearby. St. James Park is within comfortable walking distance. The beautiful historical graveyard gives space for reflection.
Meeting Room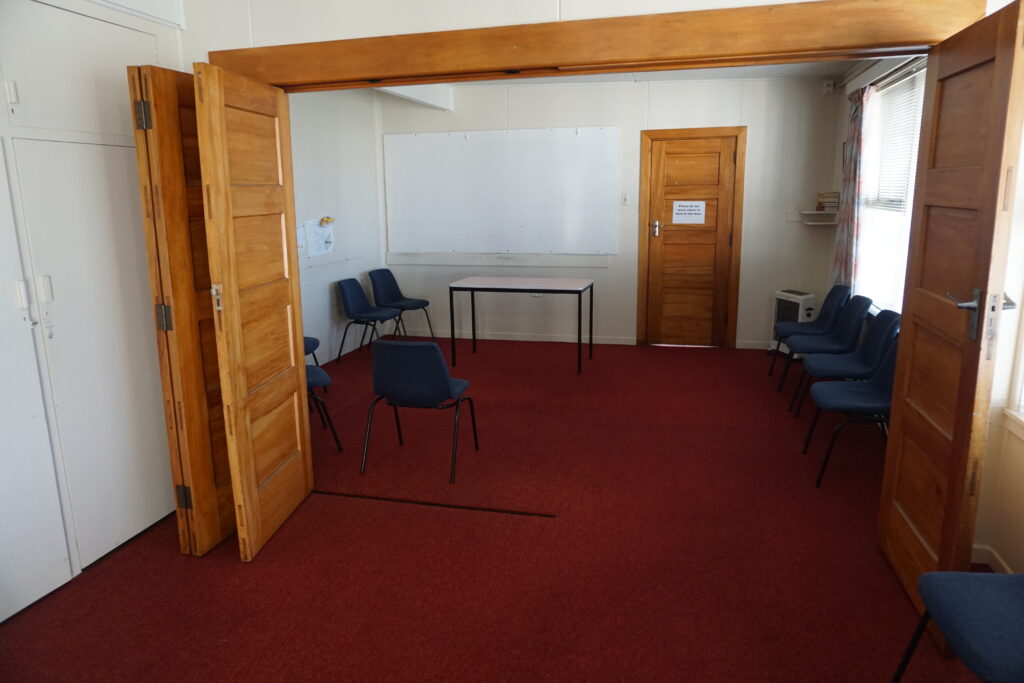 The meeting room can accommodate about 20 people. It has chairs, a table, and a whiteboard. It can be divided into two spaces with fold-back doors allowing you to have two separate spaces or one larger one. Available from $ 20.
Lounge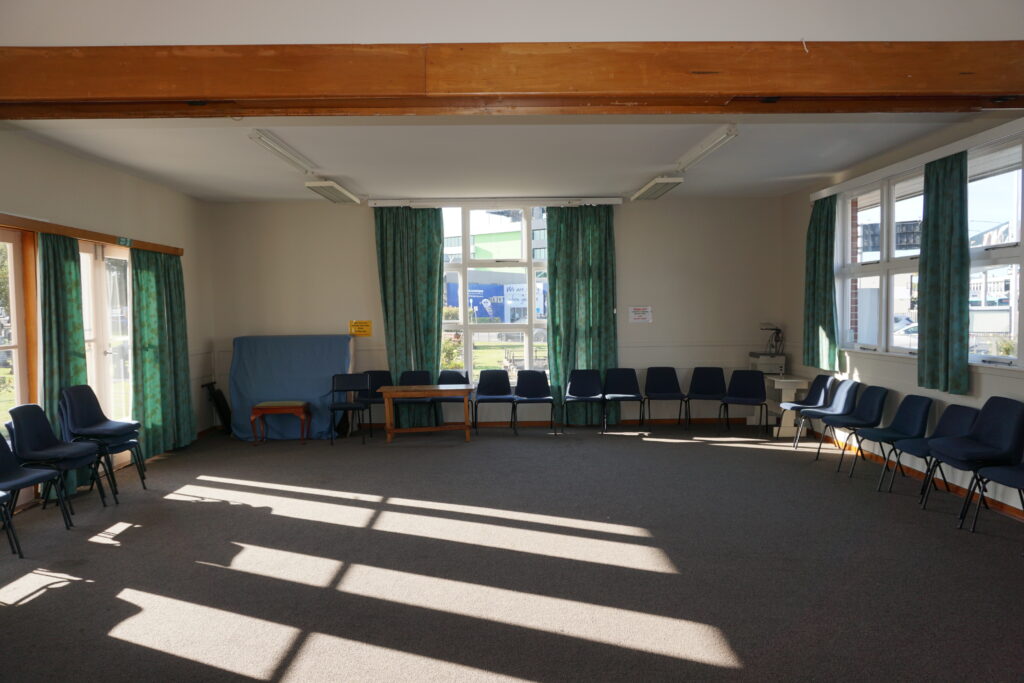 The lounge can accommodate about 80 people. It can be divided into two spaces with fold-back doors allowing you to have two separate spaces or one larger one. It has chairs, several tables and a piano. Additional tables are available from the storage room. The lounge is a sunny place that opens through large doors to a deck with view of the heritage church and graveyard. Available from $ 25.
Kitchen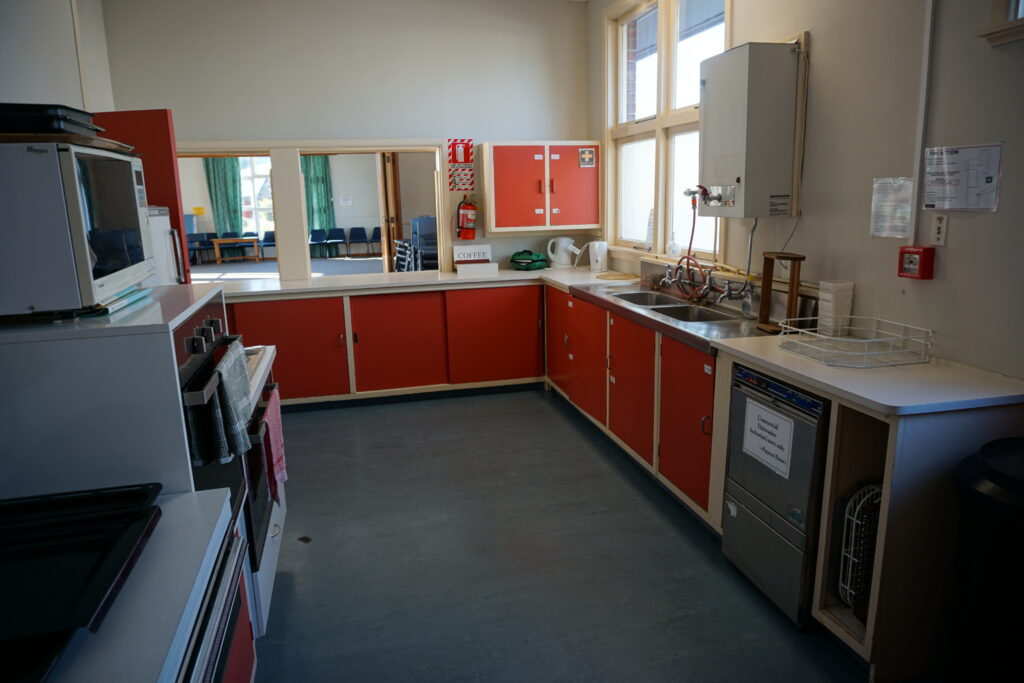 The kitchen opens up through servery windows to the Lounge. It has two large ovens, a microwave oven, a stove top, a dishwasher, a hot water zip, two electric kettles, cups, plates, cutlery and serving dishes. Use of the kitchen is included in the hire of the other rooms.
Hall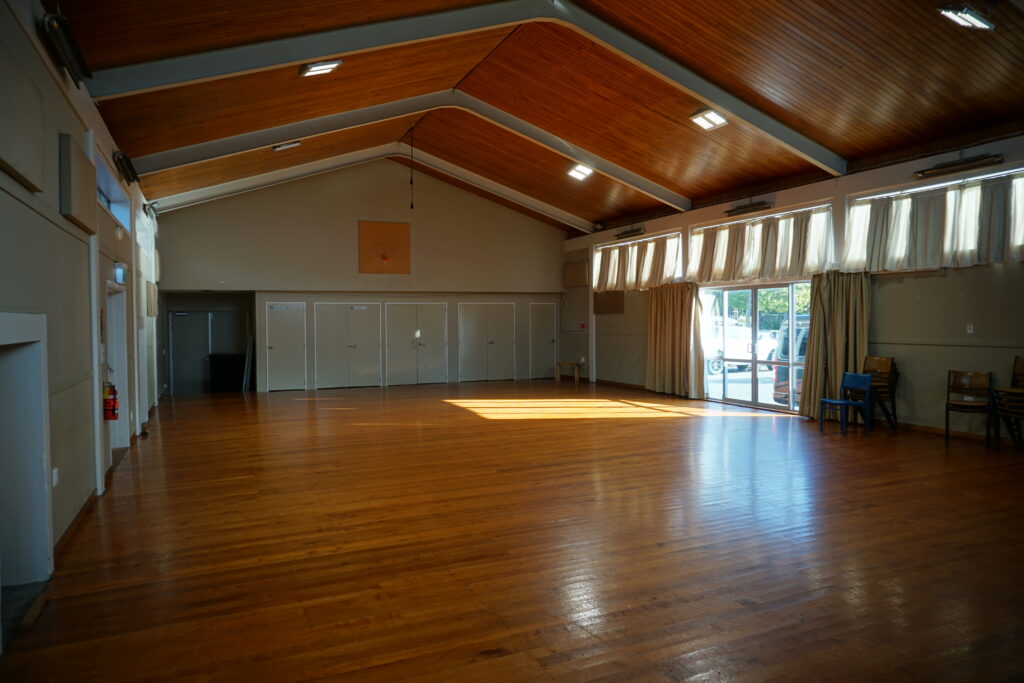 The large hall has a wooden floor, making it ideal for exercise sessions, some indoor sports, dancing, gatherings, and receptions. There are several chairs (tables available from the storeroom) and two basket ball hoops. There are no markings on the floor. Capacity: 150. Available from $27.50.
Church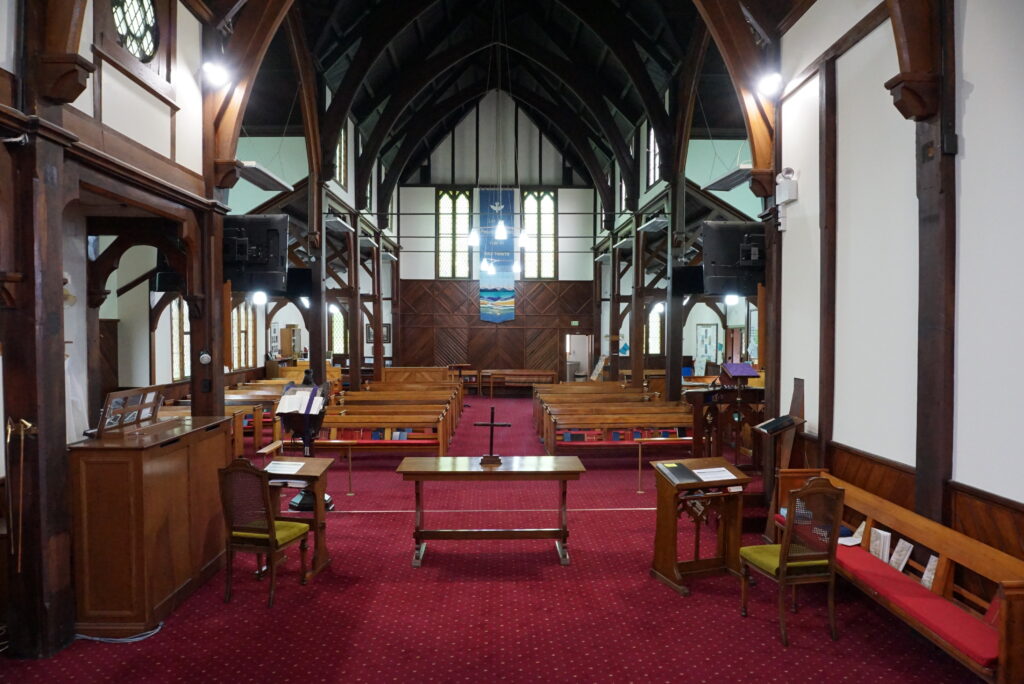 This wooden heritage church was built in 1877. It is beautiful and calming and yet very light for such a heritage building. Comfortable capacity: 150; Maximum capacity: 220. The church has two large LCD monitors near the front. There is a sound system with several microphones. An electric piano and an electric organ are also available. There is a toilet and small kitchen at the back. Weddings and funerals can be held at the church; these are church services provided by the Parish, rather than the building being hired out for these events. At an additional cost, our bell ringers can ring the bells in the tower.
Some events in keeping with the character of the church can be held here, for example concerts. These are approved on an individual basis.