Of the online memes doing the rounds on our social media this week, this one caught my eye. Have a read…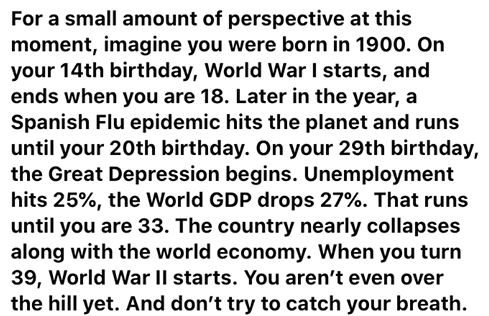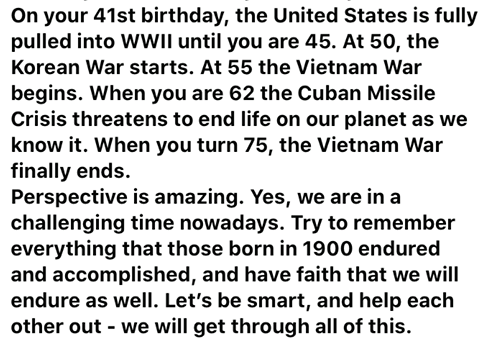 It got me thinking about perspective and the broad sweep of God's plan, story and narrative (something we explored together last Saturday as the power of story and metaphor in God's quiver of communication tools).
Our society today is said to be defined as: self-centred, self-absorbed, individualistic, even narcissistic. Our culture, at least in the West, is defined by instant gratification, comfort, rights and self. But there is an interesting verse in Hebrew 11, the famous "Faith in Action" passage. After a long and skilful chronological narrative of Jewish history and failed sinners and saints, it says…
11:39 "These were all commended for their faith, yet none of them received what had been promised, 40 since God had planned something better for us so that only together with us would they be made perfect."
This powerful verse speaks to me of the collectivity and sweep of time, of God's whole plan. It is anchoring like the meme above. It speaks to a broader story of which we are only a part. A drop in a kingdom bucket but all together Holy Water. It's not depersonalised Buddhism, rather, we play different parts at different times, like those born in 1900 labelled "The Greatest Generation."
Unpacking the verse we see some interesting things:
1) the kingdom sweeps across several millennia (Abel to the prophets).
2) there is uneven delivery of "promises" to individual generations – some miss out, some receive.
3) it is in the wholeness that we are all blessed TOGETHER in time.
4) The writer says unequivocally that those before Jesus did not receive, they looked forward.
5) In Jesus people have received (as Joel prophesied).
6) And therefore at the last trumpet when the dead of Hebrews 11 are resurrected first, and those of us still alive join them, is the kingdom fulfilled and we are all together "made perfect."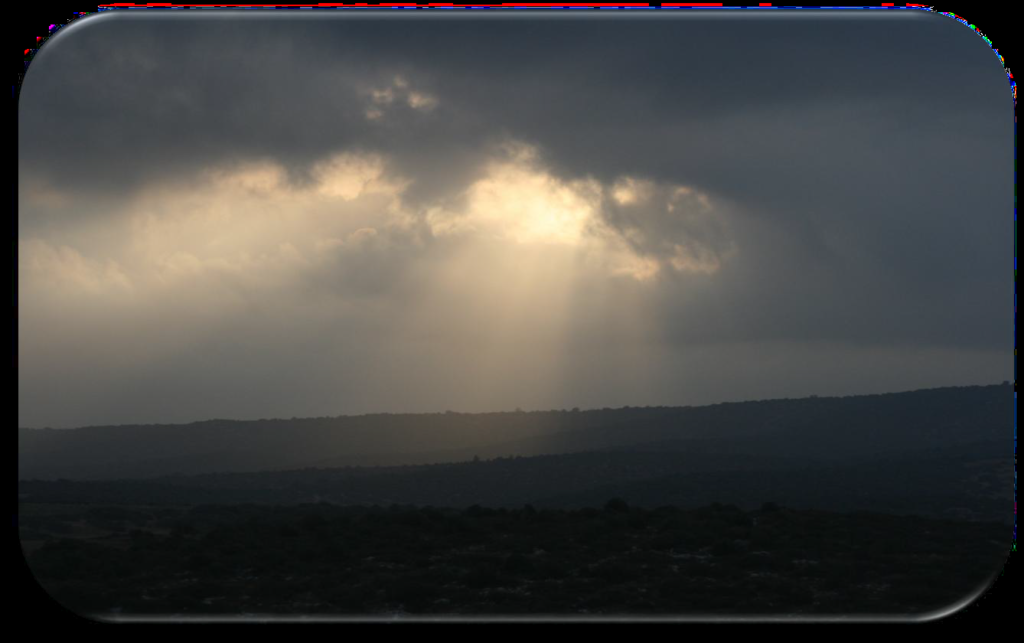 PERSPECTIVE. We are given seasons. Challenges confront each generation: Assyria; the Mongols; the Black Plague; Communism; Spanish Flu; the Great Depression, Nazism, the atomic age, militant Islam. But in God there is a collectivity that comes together fulfilled in Jesus at a specific moment in time. Abraham stands alongside us, as does Noah, the Prophets and the Apostles. During the Transfiguration there was Jesus flanked by a living Moses and Elijah.
In 1990 "All this Time," STING sang,
Teachers told the Romans built this place.
They built a wall and a temple and an edge of the empire garrison town.
They lived and they died.
They prayed to their gods, but the stone gods did not make a sound.
And their empire crumbles 'till all that was left
Were the stones the workmen found.
https://www.youtube.com/watch?v=4LdUme7QZLY
An old hymn of the 1840s sings,
When the passing world is done,
When has sunk yon burning sun,
When we stand with Christ in glory,
Lookin' o'er life's finished story,
Then, Lord, shall I FULLY know,
Not till then, how much I owe.
https://www.youtube.com/watch?v=TCzt5gJFSZ0
Time is in God's hands. We wait patiently for His plan and our part in its unfolding with all the saints.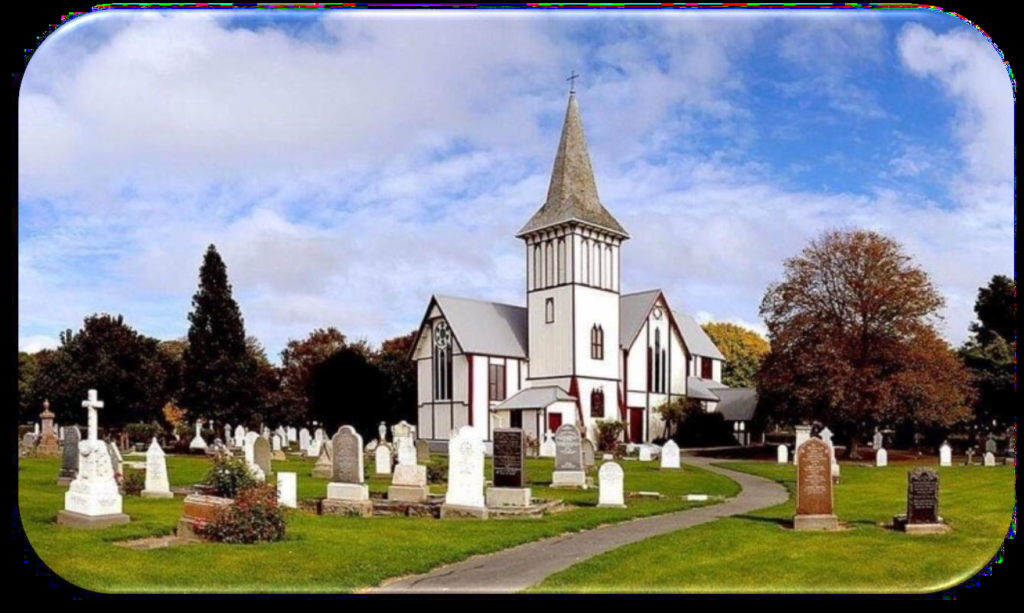 John S