As the weather has been nice and sunny in recent weeks, we've been visiting a few different playgrounds in Christchurch. We hop on buses and move from one playground to the next. That way we not only discover many of Christchurch's parks and playgrounds, but also neighbourhoods that we probably would never have occasion to visit otherwise.
I didn't realise that there are so many quite delightful spots where we can linger and the children can have a run around. The play equipment may not be the fanciest in the back-streets of Fendalton, but the little park is really nicely kept, and the houses and streets are clean and pleasant. Maybe the houses in St Albans are not as impressive, but the trees in the park are mature and the paddling pool is in the most pleasant setting and ideal for Sebastian. Maybe Burwood Park is not surrounded by the most desirable area, but the boat on the playground is unique and inspires to imaginary voyages to distant lands. And the scooter track in Shirley is just fun, even if the rest of the playground is not very inspiring.
The destination playgrounds like Margaret Mahy Playground and New Brighton Playground are well-known and exciting— and very full in good weather. But there often is somewhat quirky, unique play equipment on many of the smaller playgrounds as well. I am amazed at how well the City Council maintains these playgrounds.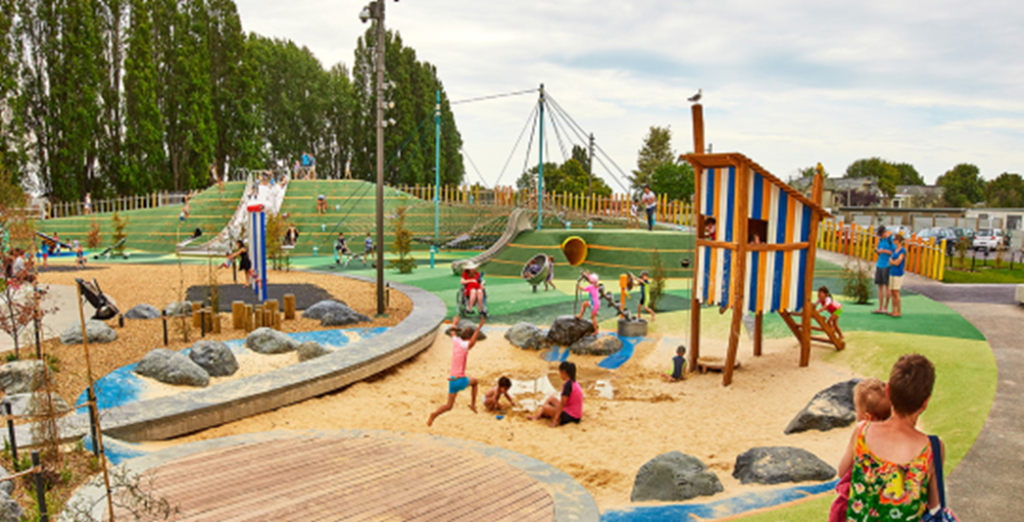 We do not always have to go for the shiny and well-known, often beauty and adventure await in the less-known places. Here in Christchurch we really do have a lot of parks and places that are worth a visit, especially in these times when we may not be able to pursue other activities.
With over 300 playgrounds in Christchurch City there are a few more left for us to discover.

Blessings – Tim.